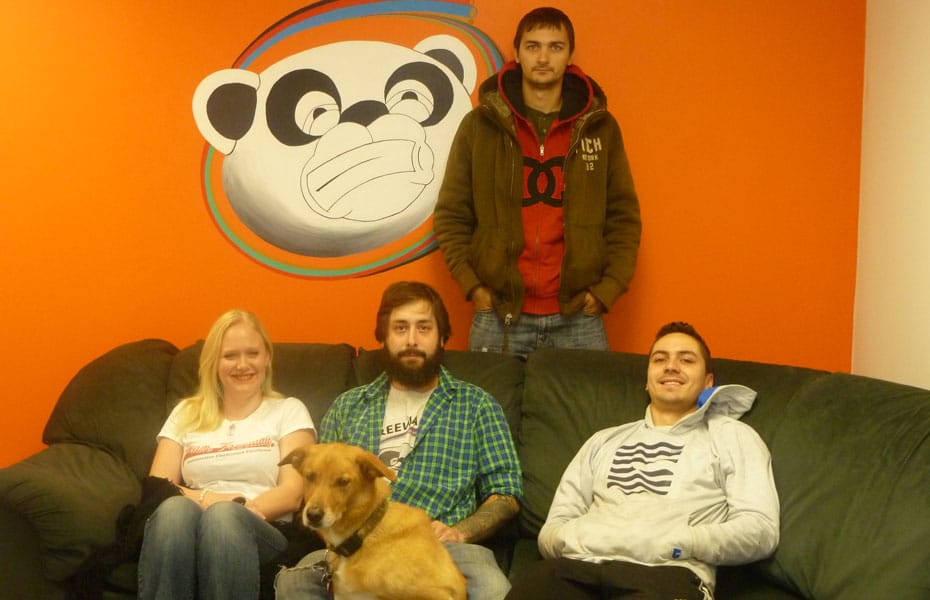 ---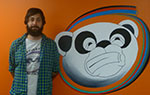 Mitch Vegso – Edmonton Office
Installer/Owner
'The Poppa Smurf' of the GPS industry, specializing in GPS tracking and fleet solutions. Mitch has partnered with today's best GPS providers and is committed to the highest level of installation standards. With thousands of installs under his own belt, there isn't a vehicle he can't recall the wire colors for. His training is exceptional and almost matches his attention to detail. It's no wonder he's provided support for GPS installers across North America.
Watch out for the Freeway Dodge Ram cruising around the city and follow him to Freeway Automotive for the lowest prices on automotive electronics – if you can catch him, tell him you read his bio, and he'll give you a special deal.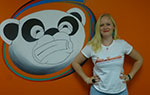 Mandi Sylvester – Edmonton Office
Administration
Mandi's the voice on the phone when you call the office. She does it all (dispatch, reception, invoicing, etc.) & keeps us running smoothly. Kind of the "Girl Friday" of Freeway.She has a Zombie plan (because you never know) and loves Tim Horton's coffee. Just a hint in case you want to stop by our office. So, should you need something you can call Mandi at the office and she will be the one to get you booked in for a GPS, alarm/starter, or anything else you need.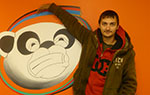 Andrei Radu – Edmonton Office
Installer
A native of Romania, Andrei has had a career around cars since he first arrived in Canada in 2005 and has been working with Mitch and Freeway Automotive since 2011. With a passion for what he does, Andrei is always up-to-date on his install knowledge. Be it a vehicle rolling off the assembly line today or one from 50 years ago, Andrei will install a GPS unit with ease.
When Andrei is not working, you will find him spending time with his three children, playing soccer on his team "FC DACIA" or winning way more hands than he should at poker games.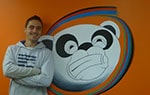 Florin Radu – Edmonton Office
Installer
Florin is also from Romania. In fact Andrei and he are brothers. No one knows which one is actually older but Florin says/thinks it is him. I think his business cards might even have "Big Brother" on them. No matter what you call him, be prepared for some exceptional customer service and GPS installs. Florin stands behind his work – he's a perfectionist. Sloppy work drives him crazy – he'll always go the extra mile to make a job look great. Guess that's why this is his motto:
"Your work reflects who you are"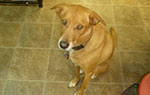 D.O.G. (Diogie) – Edmonton Office
We couldn't get a real panda into Canada as a mascot without going through A LOT of red tape. So instead of having an endangered animal shipped to us, we did the next best thing and adopted a dog from the Edmonton Humaine Society.
So that's how D.O.G. became part of the Freeway Automotive team. He may not be able to install a GPS but you'll find him hanging out at the shop or coming on installs with the owner Mitch. Swing by the shop to meet our adopted buddy.
Health care is dear, and certain folk cannot get the medications they need. What points patients look for when they decide to order any medicines? Some remedies are far-famed. Other works for particular diseases like Pure red cell aplasia. Medicines like Deltasone commonly is used to solve disorders such as skin diseases. It is very slightly soluble in dioxane. Levitra is a well-known cure used to treat impotence. Cialis is a medicine prescribed to treat different conditions. What do you have to read about cialis effects? Our article tell more about the evaluation of erectile dysfunction and cialis side effects with alcohol. The most common sexual disorders in men are erectile dysfunction and ejaculation disorders. No doubts, sexual disorders can boost circulation and, even more importantly, can exert the quality of being. Unhealthy lifestyle choices, venous leak, depression, and several drugs can reduce your sex drive. Realizing what underlying stressors may exist may be the first step in treatment. Once you've studied the basics about men's sexual disfunction from us, you may want to see what other reputable websites have to say. To reduce the risk of dangerous side effects of Cialis don't use any other remedies without first talking to your pharmacist. Get emergency help if you have any kind of a side effect to this generic. Talk to your sex therapist to see if it's innocent to make the switch.